Electrician in Bolton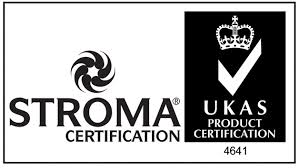 Welcome to Electrust Electrical Services, we're a friendly, local Stroma approved electrician in Bolton which undertakes all kinds of electrical work, from fault finding to installations, or simply updating. You can rely on a professional, straight forward and competitively priced service.
As we offer an array of electrical installations we offer a one stop shop for all, from wiring your kitchen, installing audio, CCTV, energy saving equipment or simply taking on an unfinished job. We never lose sight of the fact that this is your property and we can guarantee that our work will meet or surpass your expectations.
We're fully insured and offer free quotes, beating most competitors as a consequence of our experience and planning expertise. This process makes it possible for us to address each job correctly and prevent avoidable mistakes.
Small Electrical Jobs - No job too small
Here at Electrust Electrical Services we know how daunting it can be to contact an electrician in Bolton for something you don't know anything about. This happens quite often and for us it's nothing unusual.
Our service is not only to supply you with high-quality electrical work, but to also supply you a pleasant experience from start to finish, one you want to come back to, and recommend to others.
We come across many customers who have told us they feel afraid of contacting a company for what seems to be a small job, but no matter how small the project, we can take care of all your needs. Whether it's something you don't want to do or a job which has left you confused, don't waste your time, we can correct it and make sure it's safe.
Rewiring in Bolton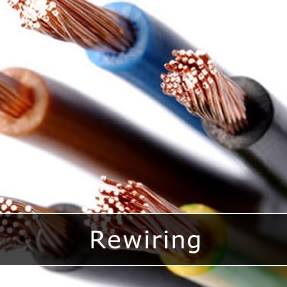 Electrical rewiring in Bolton involves the replacement of older and unsafe electrical equipment such as wires, fitting, sockets and fuse boxes. Undertaking a complete rewire is a huge undertaking but very important to ensure that your home electrics meet up with present regulations and, above all, safety standards. In addition to this, a rewire will also make sure all the electrical wiring in your home is capable of meeting today's demands in terms of having power for all the family's electrical devices.
Electrical Fault Finding Bolton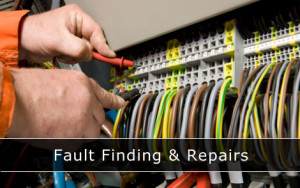 Left alone, electrical faults could be a potential fire hazard, and with so many fires brought about annually by faulty devices and wiring, it really is critical that you have any faults repaired as soon as you recognise them. Electrust Electrical Services can tackle any repair job to return your electrical systems to full working order, and have a team of highly qualified, accredited and experienced electricians who have the know-how to safely undertake any project.
Electrical Inspections Bolton
Progressively vital to abide by health and safety legislation and best practice guidelines, professional electrical system testing and inspections can also save you money as part of a periodic maintenance agreement. We employ a team of electrical engineers licensed to carry out a wide range of electrical tests and inspections which range from fundamentals like the IEE and PAT tests right through to energy efficiency surveys and preventative maintenance with servicing and repairs work packaged in.
Contact Electrust Electrical Services



With over 20 years experience as a domestic and commercial electrican in Bolton we have worked extremely hard in order to create a highly regarded name and reputation. Much of our highly valued clientele originates from word of mouth as our many completely satisfied customers tell others, and we blissfully welcome back first-time clients as recurring customers. So if you need a trusted electrician in Bolton, simply call us today.